Newest Updates Added! (May 23 2017)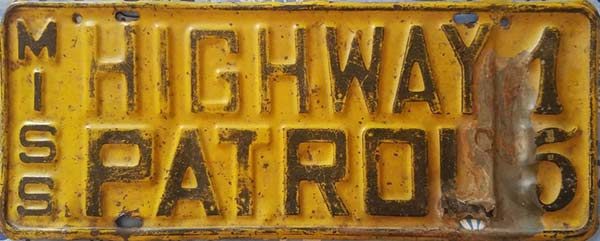 Wow! Squeezed-in a SECOND UPDATE within a month ! Raquel and I were able to add about 25 more photos and information updates over the weekend as the weather outside was too crappy for Spring gardening and tidying...so my property's loss is your gain !
With June around the corner and Summer itself trailing-along with it, it may be awhile before we do the next update, so please be patient in the meantime.
Today, we updated photos and information for Alabama, Alaska, Arizona, California, Hawaii (yes, for real!) Indiana, Kansas, Louisiana, Maryland, Michigan, Mississippi, Montana, Nevada, New Hampshire, New York, North Carolina, Ohio, and South Carolina.
As you can see, we added the incredible "game changer" old Mississippi Highway Patrol plate brought to our attention from Sean Moore. His dad, Allan Moore obtained this plate from the late great Eugene Gardner a couple of decades ago and Sean rediscovered it and decided to bring it to our attention and well-desrved spotlight. I did quite a detailed write-up on it on the Mississippi HP page, so enjoy!
Hats off to the following people who contributed to this recent round of updates: Tony Aleria, Jason Stone, Bill Ceravola, Jason DeCesare, Tom Sheehy, Darryl Lindsay, Sean And Allan Moore, Mike Stapledon, John Cook, Chris Cooper, Alberto Repetto and Steven Ilo . Thanks to all of you for your kind attention and contributions to the archive.
I will continue to post any items of interest on the State Trooper Plates group and community pages on Facebook. This link will bring you to the Community Page, where all you have to do is hit "like" and you're in. If you want to be in the more active group for discussions and trading, there is a State Trooper Plates Closed Group where you can put a request into us administrators to let you in. Either page will get you to where you can keep up with the freshest info in this hobby of ours.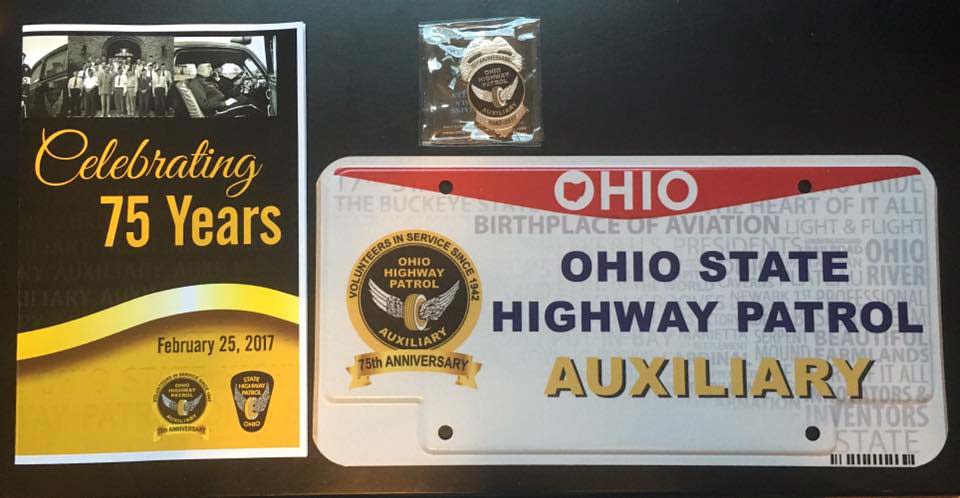 we still need your help with providing photos, information and recommendations that you think would improve the website. As we've said time and time again, we want to make sure that photos are given proper credit as many have come "third and fourth hand". Thanks for all the positive feedback. It is always so nice to have folks approach me to offer their compliments about the site and in many cases, a debt of thanks that my website assisted them in avoiding a bad purchase for a license plate that was marketed as being a SP-HP plate, and a quick check of the website on the smartphone revealed otherwise. Glad to be of help, especially given the cost of SP-HP license plates out there these days.
Nice that the technology allows you to take the website with you in your travels!
Your Help Always Needed and Appreciated!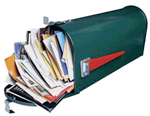 We are still a not-for-profit website dedicated to providing a free and comprehensive reference tool for the hobbyist and historian. We bring to you this website at our cost, solely for the showcasing of historical and hobby interest for this interesting subject and to foster interest in others for the same enjoyment. We rely on your feedback and we rely on your contributions to make this site even more successful than it already has become. We need your photos and we need your information where we are lacking same. If you see something on the road or anywhere else in your travels that we don't have showcased: Please send it to us! We'll make sure you get the credit for it! We also get some information for license plates and vehicles that require correction, so your input to fix what's wrong or missing is also needed. With that said, since we started this site in 2006, we get LOTS of photos from many contributors. We want to make sure that each one is properly credited where anonymity is not requested. With the switch-over to the new layout, we may have inadvertently omitted your name, so drop us a line to let us know where you need to shine!
New Assistance from the creator of the New Look!
Norm's wife Raquel has always been a graphic designer since her college days and has worked as an embroidery digitizer since the mid 1990's. Being such a talented self-starter herself, she enrolled in a certification course for web design in 2010/2011 to broaden her creative portfolio. Long story short: Norm not only has a wonderful wife, but now he has an additional Web-Master for this site which takes a load off of Coop's shoulders! Raquel has taken the foundation and framework commenced by Coop and has kicked-it up into the latest "web-magic" that she has learned well in such a short period of time. She deserves a plug too in case you like what you see for your own web application or if you need a logo digitized/embroidered. Her own website is www.oaktreedesign.ca (Lucky guy I am!)